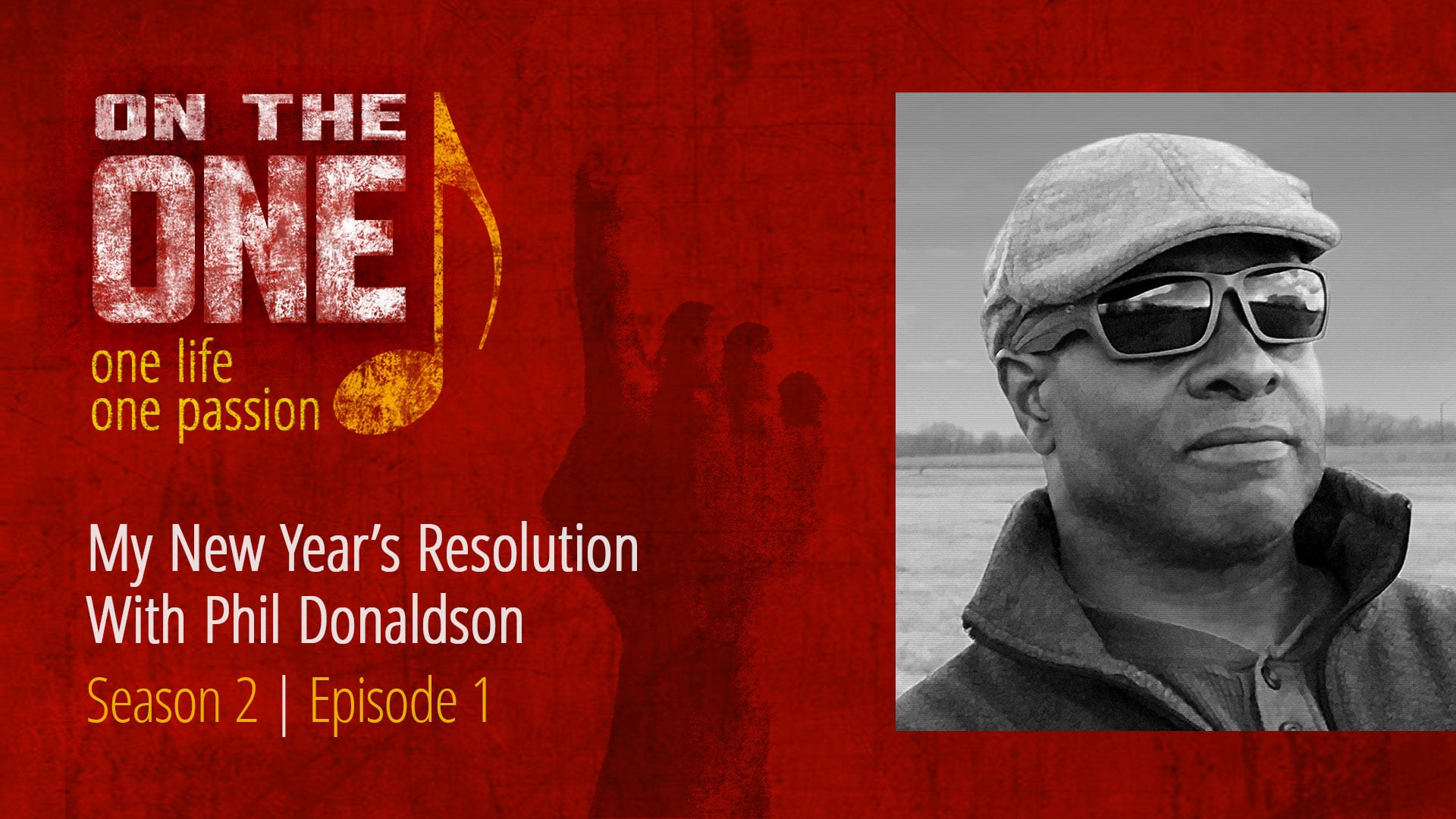 Happy New Year! I'm back with a New Year's resolution for you and for me. But first, I'd like to take you back to the start of this podcast series.
A Little History…
A little over two years ago, I began this series to help inform my musical journey, and to share with you the experiences and insights of folks doing important things in and around music. My first interview was with Spaceship of the Imagination. It was fun, and I was excited to be embarking on this new adventure of podcasting. The following five guests were wonderful. We had great conversations and I learned some new things. Music is my passion and the On The One podcast was to be my contribution to the community at large. However, as I reached out to invite new interview subjects, I found myself putting in a whole lot of time and not many booked interviews — I got discouraged. I thought I was done with this podcast series. Then, 2020 happened.
A Year of Progress
Besides being a year where I had more free time on my hands, it was a year of many milestones along my musical journey. I performed an original song for the local creative community at the Fort Collins Startup and Artup Week conference. I was asked share what I love about one of my favorite songs on the Music District podcast. I attended a couple of songwriting workshops and ended up writing my first song to be released on the streaming services. Thanks to the wonderful Doug and Cruiser Mel at Rundgren Radio, I did my first livestream performance for a virtual open mic night.
A 2020 Epiphany
All this to say, I realized that I had made other people the focus of this podcast series and neglected to share my own musical journey. I believe that that's got to be worth something. As someone who's passionate about music as well as being a lifelong learner, I should be sharing the things I'm experiencing along the way. Like when one of my musical partners and I carried a drum set a mile across town so I could play them for a song we were working on. Or having to show up nightly to sing in a Shakespeare play. Or I should talk about my songwriting process, such as it is. So, here's the resolution part of this episode. This year, I've resolved to record and release music and share the experiences with you. I've resolved to be consistent about releasing an episode a month, whether it's an interview with someone or another chapter of my story.
2020 made me realize the fragility and brevity of life. It's time to get down on the one, y'all. So get ready for a fascinating year of music, stories and insights that I hope will resonate with you. Join me, won't you?
Well, that's my New Year's resolution. Thanks so much for checking out the On The One podcast. I'm your host Phil Donaldson. You can email me at by clicking here. Let me know how I'm doing or what topics you're interested in for future episodes. Let's connect.
Until next time, may you find your superpower, fuel your passion and light it up!